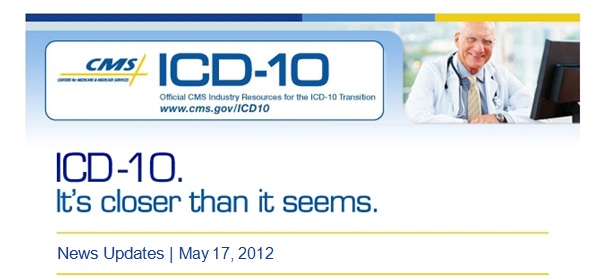 Only 44 days left before Version 5010 Enforcement Discretion Period ends
Version 5010 Enforcement Discretion Period Ends in 44 days.
The deadline for all HIPAA-covered entities to upgrade to Version 5010 electronic standards was January 1, 2012. However, the Centers for Medicare and Medicaid Services (CMS) initiated an enforcement discretion period until June 30, 2012 to give the industry additional time to complete testing. CMS made this decision based on industry feedback that many organizations and their trading partners were not yet ready to finalize system upgrades for this transition. If you have not yet finalized your Version 5010 upgrade, you should be working to complete this step as soon as possible.
Version 5010 Resources
CMS is committed to helping you successfully upgrade to Version 5010 and ICD-10 by providing resources on the CMS ICD-10 website to help you understand and manage your upgrade. CMS regularly updates the CMS ICD-10 website, including a web page dedicated to Version 5010 information and resources. CMS has also posted a fact sheet, which discusses steps providers should be taking now to be compliant with the upgrade to Version 5010 by June 30, 2012.
Keep Up to Date on Version 5010 and ICD-10.
Please visit the ICD-10 website for the latest news and resources to help you prepare!